Nominated?
So you've been nominated! Congratulations from us here at SKoW. To further prove that we appreciate the hard work you put into your stories to make them as wonderful as they are now, here are some graphics you may use to display how amazing you are.
You may save these to your own files or use our URLs. Doesn't really matter to us. (:
Unless indicated otherwise, all of these were made by our Buttons Mistress, Angeline.
General
Round One
Round Two
Round Three
Round Four
Round Five
Round Six
Round Seven
Round Eight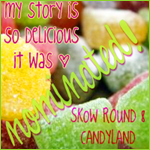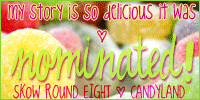 Round Nine
Round Ten
Round Thirteen